Daily News reporter free after detention by State Police at Capitol
Gov. Cuomo went to aid of reporter arrested by troopers for using cell phone
Updated 5:00 pm, Wednesday, March 28, 2018
The bizarre episode unfolded at about 1 p.m. when Ken Lovett, the Daily News' bureau chief, was arrested following a confrontation with a Senate sergeant-at-arms.
Lovett said he was asked to leave the lobby, but he refused, noting that the Senate was not in session. The sergeant-at-arms called in state troopers, who told Lovett he was being taken into custody for trespassing.
"The incident escalated quickly, and unfortunately he was detained by the State Police," Senate GOP spokesman Scott Reif said in a statement.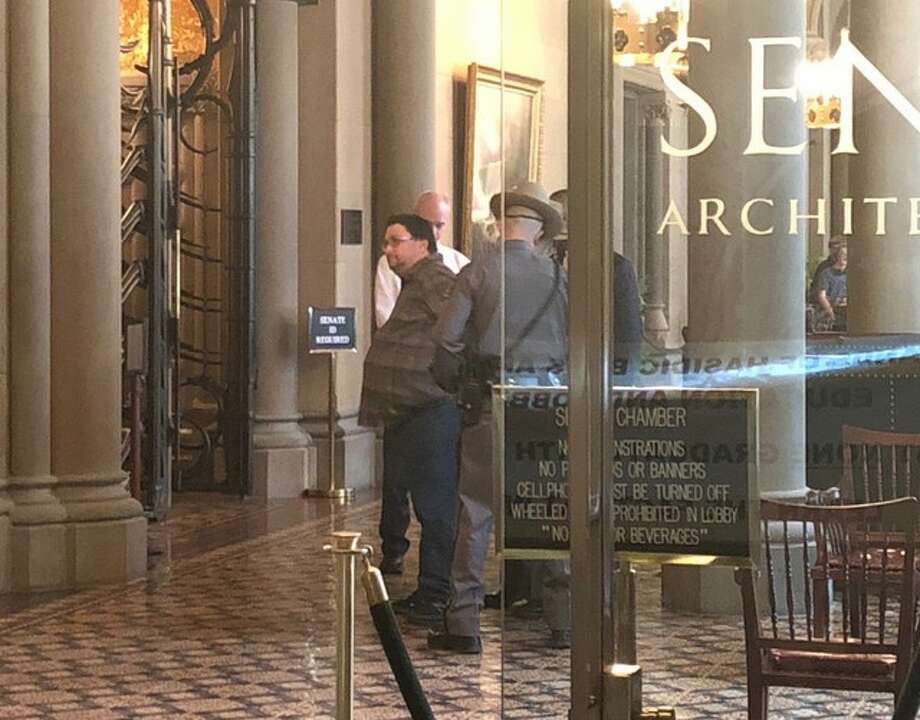 Senate rules prohibit use of cellphones or "audible pagers" in Senate lobbies, chamber or galleries, though the regulation is not typically enforced. Senators, reporters, lobbyists and others regularly use cellphones in the Senate lobby.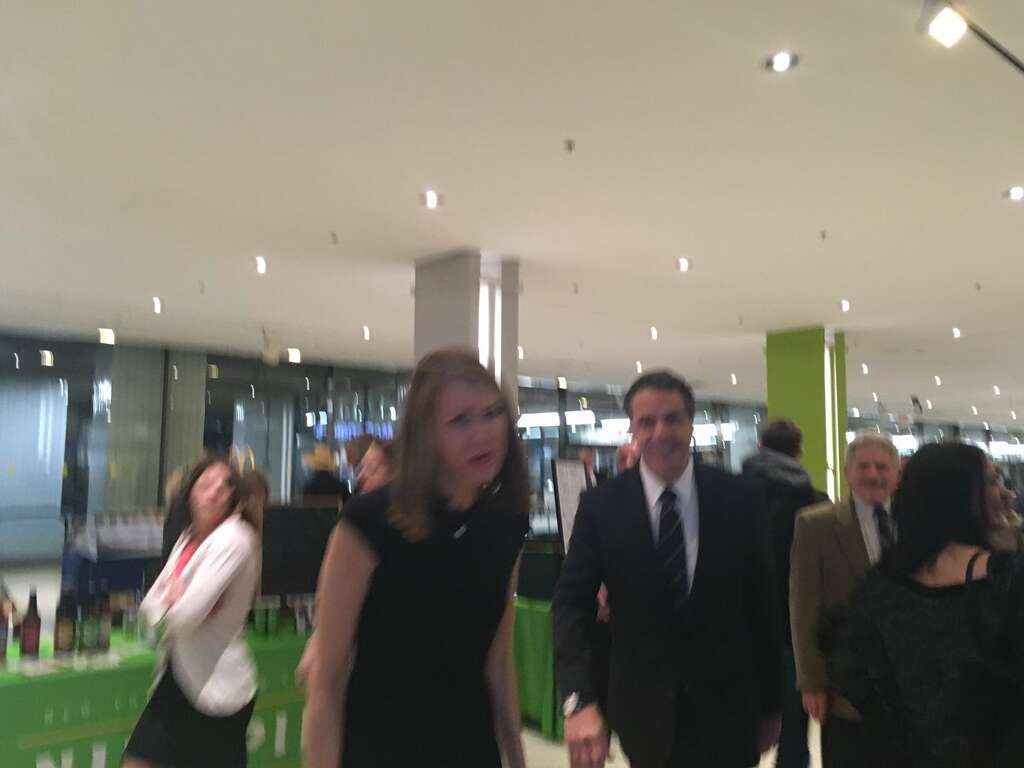 Daily News reporter Ken Lovett is released
Gov. Andrew Cuomo escorts New York Daily News reporter Ken Lovett out of State Police custody.
Lovett was able to use his phone to send two tweets after being taken into custody, later tweeting, "for the record, State Police were very professional." A #FreeKenLovett hashtag quickly circulated on Twitter as reporters tried to glean what had prompted the arrest.
Cuomo's office contacted the reporter while in lock-up and asked what they could do to help. Lovett says he told them, "I don't want any special treatment."
Lovett was taken to a booking office that troopers typically use to house unruly protesters at the Empire State Plaza. Gov. Andrew Cuomo, secretary to the governor Melissa DeRosa, and a plainclothes investigator arrived a short time later and Lovett was released.
"I'm here as the state-appointed attorney for Ken Lovett," the governor joked to a trooper before entering the office.
A short time later, Cuomo walked out with Lovett.
"Freedom of the press is alive and well in the city of Albany," Cuomo told reporters.
The episode provided a rare opportunity for reporters to ask the governor questions about the New York State budget, which is due April 1.
Lovett, a Bruce Springsteen diehard, later wisecracked, "At least the arrest occurred after I got my Springsteen on Broadway tickets." New tickets for the extended run of show went on sale Wednesday.