Not even a credit on the page, I feel so slighted.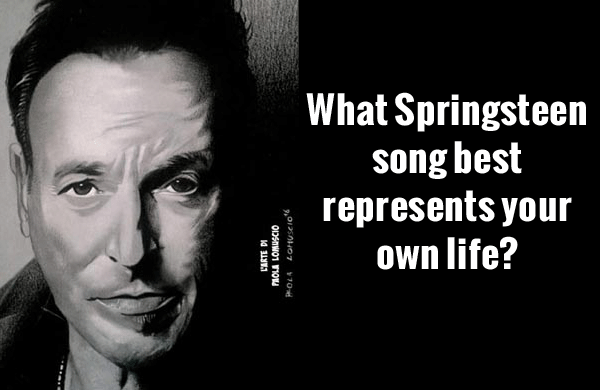 We want to know what Bruce Springsteen song best represents your life?
In the latest issue of New Jersey Stage magazine, we asked a dozen people associated with the music scene what was the Bruce Springsteen song that best represents their own life. The idea was inspired by the recent release of Springsteen's autobiography. Now we want to know what song best represents your life.
New Jersey Stage has set up a simple form for people to tell us what Springsteen song best represents their own life. Users can provide just the name of the song or offer a personal story (however short or long as they like). All responses will be placed on a special page at NewJerseyStage.com, which will be updated each day.
Bruce Springsteen songs have always touched fans on a very personal level. With that in mind, we didn't want to ask what someone's favorite song was - we wanted to find out what song was personal to them… what song best represented their own life story.
In the magazine, New Jersey Stage hears from musicians (Anthony D'Amato, Diego Allesandro, Colie Brice, Gordon Brown, Hesh, Bruce Tunkel, and Mimi Cross; writers Jean Mikle and Bob Makin, photographer Debra L. Rothenberg; and DJ Lee Mrowicki. All offer the song that best represents their own life along with a description of why they chose that particular song.
To view the actual magazine which features the cover art by Paola Lomuscio of Italy, click here.