Stevie Nicks is an accomplished songwriter who liked to record her own songs, but she decided to take on a Bruce Springsteen tune in the 1980s. Springsteen sent the song to Nicks, and she happily agreed to record it. Springsteen didn't like one element of her cover, though, so he turned down her version of the song. Because of this, it ended up back in his hands.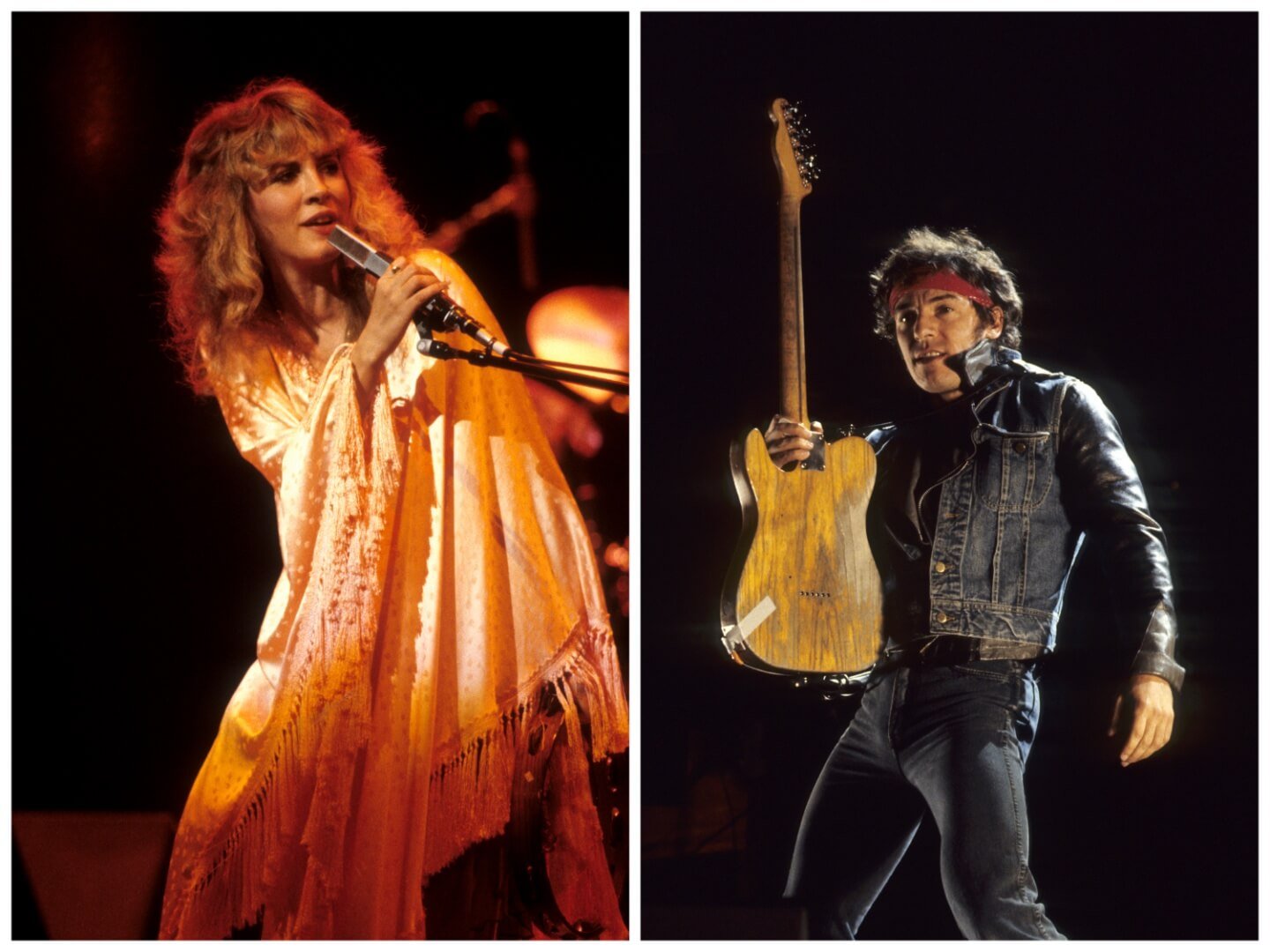 Bruce Springsteen Rejected Stevie Nicks' Version of One of His Songs
In the 1980s, Springsteen wrote the song "Janey Don't You Lose Heart" and gave it to Nicks with the understanding that he had the final say over its release. The song was upbeat and encouraging with a catchy chorus; it would have felt at home on a Nicks album. She agreed and recorded a version of the tune.
The song's chorus, which repeats the line "Janey don't you lose heart," was the only part of the song Nicks changed. She replaced it with the gender-neutral "Baby don't you lose heart."
Per the book Mirror in the Sky: The Life and Music of Stevie Nicks by Simon Morrison, Springsteen reportedly did not like the change, so he rejected her version and requested that she did not release it. Nicks agreed and gave it back to Springsteen. He released his version of the song in 1985.
Stevie Nicks could release a strong cover of a Bruce Springsteen song
Nicks never released her version of "Janey Don't You Lose Heart," and it has been lost to history. While she may not have been able to give Springsteen a satisfactory version of the song, Nicks has the potential to record a strong version of his music.
While Nicks and Springsteen's writing styles differ — her songs have a sense of fantasy while his are more grounded — their voices have a similar grit to them. Nicks would sound at home on his songs while also adding a smoky, mystical energy to them. She hasn't released a cover of a Springsteen song, but she should consider taking on a song like "Promised Land."
Stevie Nicks said she likes to sing her own songs
While Nicks has sung songs written by other artists, she prefers to record her own writing. She began her career as a songwriter after the end of a high school relationship. While the breakup stung, it provided her with the determination to put her emotions to paper.
"I had fallen for this incredible guy, and he ended up going out with my best friend," she said, per the book Gold Dust Woman: The Biography of Stevie Nicks by Stephen Davis. "And they both knew that I was going to be crushed … I was totally in tears, sitting on my bed with lots of paper, my guitar, and a pen, and I wrote this song about your basic sixteen-year-old love affair thing that I was now going through."
When she finished writing the song, she knew her life had changed.
"I finished that song, hysterically crying," she said. "And I was hooked. When I played my own song later that night, I knew—from that second on—that I was not going to sing a lot of other people's songs. I was going to write my own."