Springsteen's 'Born to Run' lyrics set for auction
Author:
Chris Jordan, Asbury Park Press
Published:
8:44 PM EDT April 20, 2018
Updated:
9:03 PM EDT April 20, 2018
NEPTUNE, N.J. — An early handwritten version of the lyrics for Bruce Springsteen's "Born to Run" will be auctioned by Sotheby's in June.
The estimated price is $200,000 to $300,000.
It will be offered by Sotheby's Books and Manuscripts Online auction from June 18 to 28.
"You can't avoid the fact that the Broadway play put a high level of interest of Springsteen to the forefront," said Richard Austin, senior vice president and head of Books and Manuscripts for Sotheby's to the Asbury Park Press.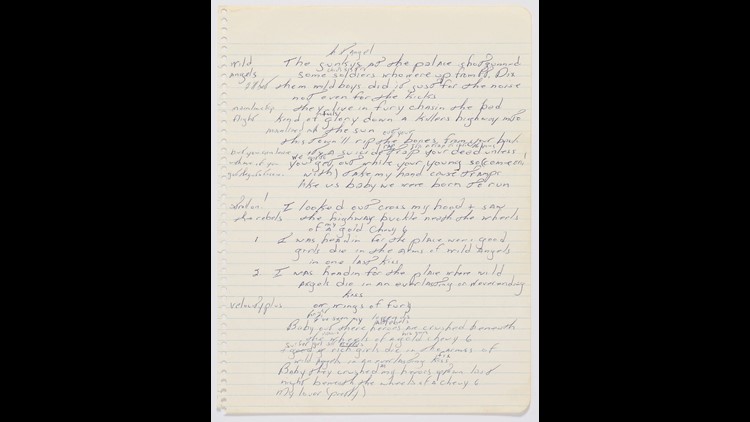 Sotheby's
Springsteen performs "Born to Run" nightly in his hit music play Springsteen on Broadway at the Walter Kerr Theatre.
The majority of the lines in this version of the song are unpublished and unrecorded but it does include "a nearly perfected chorus," according to Sotheby's
"This town'll rip the (out your) bones from your back / it's a suicide trap (rap) (it's a trap to catch the young) your dead unless / you get out (we got to) while your young so (come on! / with) take my hand cause tramps / like us baby we were born to run," reads the lyrics.
More: Bruce Springsteen on Broadway extended through Dec. 15
More: Bruce Springsteen concert helps Pearson family mourn lost father on 'This Is Us'
In all, it's one page, on a single sheet of ruled notepaper, comprising 30 lines written in blue ink with superscript and marginal notations. It's in "fine condition," according to Sotheby's.
The song is now considered one of Springsteen's, and rock 'n' roll's, greatest ever written.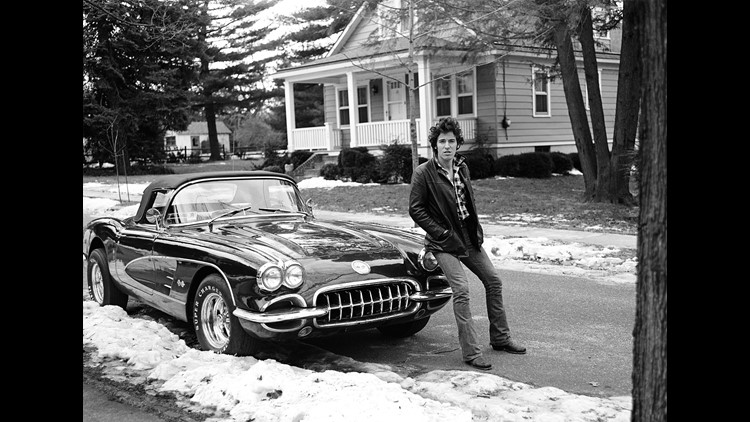 Frank Stefanko
"After his first two albums Greetings from Asbury Park, N.J. and The Wild, the Innocent & the E Street Shuffle received critical acclaim but modest commercial success, the 26-year old Bruce Springsteen found his career hinging on the success of his next single," according to Sotheby's.
"Aiming for musical perfection and (Phil) Spector-level grandeur, Springfield spent six months writing and finalizing 'Born to Run', which clocks in at four and a half minutes long. "Born to Run" was a breakout (runaway? Too much?) smash, and became Springsteen's first worldwide release."
The current seller is unidentified. It was previously sold by former Springsteen manager Mike Appel for $197,000 in 2013.
Springsteen wrote "Born to Run" while living in the West End section Long Branch.
Follow Chris Jordan of Twitter: @chrisfhjordan